I contend that we are both atheists. I just believe in one fewer god than you do. When you understand why you dismiss all the other possible gods, you will understand why I dismiss yours.
-Stephen Henry Roberts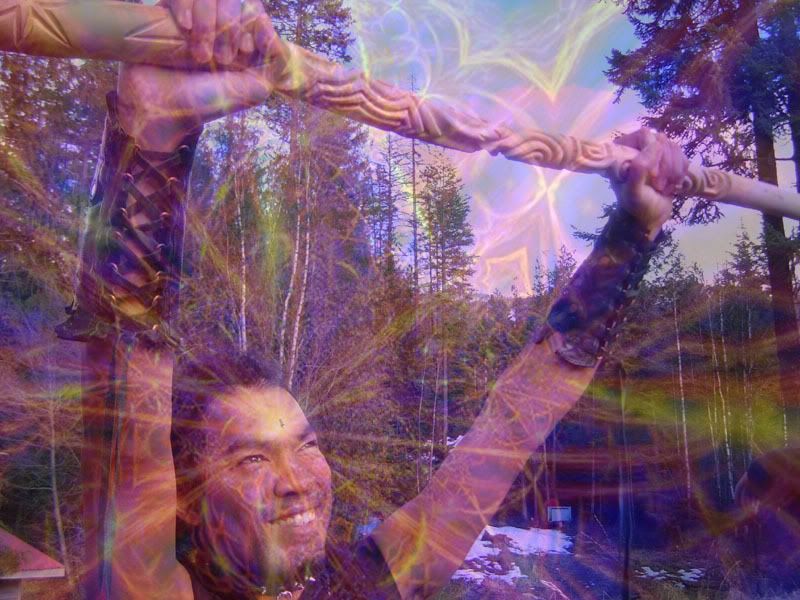 third eye normurai
i ate some of the most delicious pizza today for lunch made by
coco brooks
, a people company serving pizza. not only does coco brooks make some of the best unique pizzas (like eggs and bacon pizza and hot wings pizza) with the freshest ingredients, they also have a positive message that they want to share.
have you heard the good news of jesus christ?
yup, coco brooks has decided to add positive messagesrooted in the word of god onto the boxes that they serve their delicious pizzas in.
not only does jesus save, he also makes a mean pizza pie!
it does make for some good reading material while you enjoy your meal. they even ask that you not be offended by these positive messages, hoping that they only inspire you as they have inspired the owner. read the small print at the bottom.
at least the messages are positive, and lack the damnation that normally accompany religious beliefs and judgement.
perhaps we should all become pastafaris and worship the
flying spaghetti monster
!
* An invisible and undetectable Flying Spaghetti Monster created the universe, including a mountain, trees and a midget.

* All evidence for evolution was planted by the Flying Spaghetti Monster. The FSM tests Pastafarians' faith by making things look older than they are (q.v. Omphalos). "For example, a scientist may perform a carbon-dating process on an artifact. He finds that approximately 75% of the Carbon-14 has decayed by electron emission to Nitrogen-14, and infers that this artifact is approximately 11,000 years old, as the half-life of Carbon-14 appears to be 5,730 years. But what our scientist does not realize is that every time he makes a measurement, the Flying Spaghetti Monster is there changing the results with His Noodly Appendage. We have numerous texts that describe in detail how that can be possible and the reasons why He does this. He is of course invisible and can pass through normal matter with ease."

all hail the flying spaghetti monster
praise be to pirates...divine beings they arr and the original pastafarians!
feeling moved by the spirit of divine creation, i decided to put on the armour of gawd and wield the sword of his holy word. this bible has been in kristin's family since 1868, one year after the creation of canada.
it was not only a wedding gift for kristin's great great grandparents, it was also the wedding certificate.
there really is a lot of power and energy radiating from this bible. so much family history, so many stories, so many lives changed because of the words contained in these pages.
births
marriages
deaths
the bible is a powerful book full of inspiration and stories. i have no problem with the book, i have a problem with people's interpretation of it, and them forcing their beliefs on others wrapped in judgement.
every man do his ting a likkle way different.
god is the part of us that we believe is greater than us, and we are all gods and goddesses.
we are all praying to the same god, we just call her a different name.
With or without religion, you would have good people doing good things and evil people doing evil things. But for good people to do evil things, that takes religion.
- Steven Weinberg
lively up yours'elf!
~*...normaste...*~