randnorm saturday event in black rock city 2006
young jedi training for little burners
11:30am-1:00pm
calling all padawans! jedi training is in session. in this workshop your children will learn how to 'use the force' by practicing secret jedi techniques of yoga, gigong, and the healing arts. all 'little burners' and their parents are encouraged to attend.
hosted by: ascension tribe @ esplanade and 4:30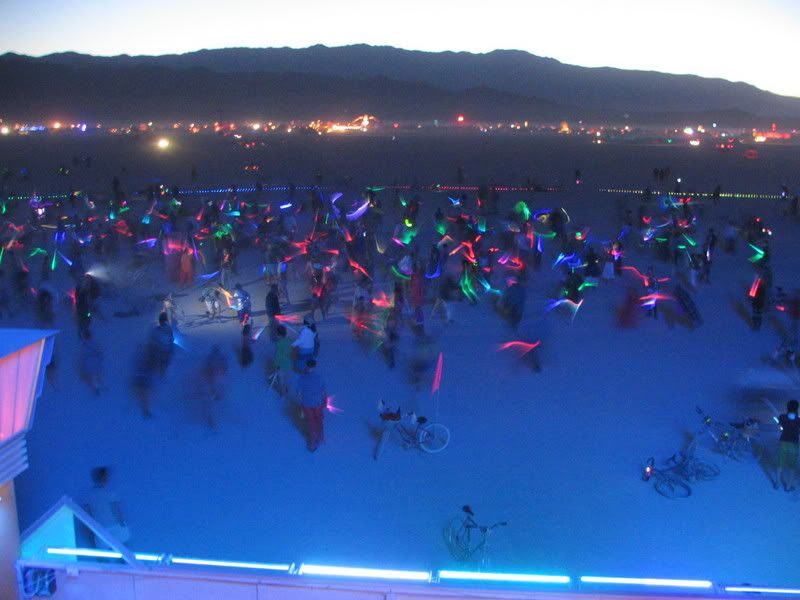 the lightsaber battle of innocence, brc 2k6
randnorm mind grenade
"All that we are is the result of what we have thought. The mind is everything. What we think we become."
- buddha
randnorm pikcha
randnorm video
from britain' got talent - inspiring, moving, emotional...simply amazing!
normdate 6.2.7
there is such a beautiful group of activated people in this town, and i've been fortunate enough to be connected with the conscious cOMmunity of calgary. its not just a bunch of redneck cowboys here in the cspot ;)
the view of downtown calgary from crescent heights.
area 709
and the
3 ohm krew
were having a burning man fundraiser.
the event was broken up into two parts: a free afternoon of music, yoga and a potluck, then an evening of dancing and celebration in the crescent heights community center.
the weather was perfekt for an outdoor celebration. sunshine, clear skies, warm weather, and a good krew of people to celebrate with.
it seems like many of the people within this conscious calgary cOMMunity enjoy listening to
intelligent dance music (idm)
. i find the music very atmospheric, ethereal, and downtempo. not necessarily the kind of beatz that make me wanna get up and shake my ass, but like happy hardcore parties, i can tolerate the music because the peeps that love it are fun to celebrate with. what i don't understand is the name
inelligent dance music
-
music that moves the mind, not just the body.
if i don`t like intelligent dance music, does that mean i`m not intelligent? is the music i listen to stupid music? i guess it all depends on who you ask, eh?
a day outside spinning staff, tossing a frisbee, and eating delicious food with some pretty kewl katz in the sunshine is the recipe for a good day, even with idm ;)
capoeria stylin` by my homeboy travis
pink goddess and a normurai
free yoga in the park
kale and hitoshi showed up and we played ninja in the park. hitoshi is very skilled at spinning staff, so i was stoked to watch and learn from him.
after an awesome afternoon in the park, we headed back to our place in the nw for a little impromptu bbq. it was good to have good friends up at our place enjoying the summer weather.
clouds moved in an started to spit on us, but that didn`t last too long leaving behind a beautiful double rainbow.
anthony provided some live beatz, a bit of a contrast to the live beatz we heard earlier in the day. an accordian is intelligent dance music too ;)
i made it back to the crescent heights community center for the evening portion of the 3ohm party. psy trance dominated the musical selection for the night. once again, not necessarily my preferred kind of music, but the people who like it are fun to celebrate with. it did smell like hippie, but i guess that`s par for the course. i`ve lived in nelson, so that`s my high water mark for parties that smell like deeply committed funk.
~*...normaste...*~