randnorm friday event in black rock city 2006



free range hippie roundup and bbq
2:40am-5:20am
meet in center camp. self explanatory. bring your own patchouli. bring your own bbq. actually, do you have one i could borrow too?...and could you bring it over for me? charcoal too? got any lighter fluid?
hosted by: iron rose @ anxious and 4:30
photo by
scott london
randnorm mind grenade
you can make more friends in two months by becoming interested in other people than you can in two years by trying to get other people interested in you.
- dale carnegie
randnorm pikcha
photo from
artifice clothing
randnorm video
halcyon
and grandpa caleb do hugoween
normdate 3.11.6
i'm sitting at my northwest calgary office sofa. my second favourite movie of all time is on the television.

fire burns. wind blows.
"i think mine is broken. why i got to get the broke one?"
there's something about this movie that never gets old. perhaps its the raw overpopulated view of the future, the deliberate uber cheeziness of the dialogue, the brilliant performance by chris tucker, or my undying adoration for mila jovovich...with bright orange hair.
god bless leloo dallas and this outfit *drool*
god bless cosplay.
this summer, my sister asked me how long i could last without touching my hair...i lasted ten minutes. i am seriously ocd about twisting and hooking my dreads. i do it without even thinking now. i've stopped typing this blog at least 6 times already to work on my dreads. my friend christina (i seem to know a lot of christinas, and they are also very good looking too) in toronto shared a dreadlock technique one day in kensington market. using a crochet hook, i can take the loose hairs and hook them through existing dreads. no more loose hairs. thing is, i'm always crochet hooking my dreads. i even carry a crochet hook around with me in my fanny pack (yes, i actually wear a fanny pack) just in case i feel a loose hair that needs to be hooked back into a dread. its reached a point where i don't feel right if i know there is a loose hair that i could hook back into a dread but i don't have a crochet hook on me. my locks do look clean and tidy thanks to my obsessive attention to them, which is way better than paying dreadmaster drew $120 every three months to have them tightened. i'm too much of a queen to have nappy stinky hippie dreads ;)
there are a lot of people in toronto that i miss...
its the fellowship that i miss the most: being able to leave my place at any time, and within a 20minute walk there would be something fun and awesome to do with incredible people. even though nelson was so small, i still had that sense of community within walking distance. living in burbia here in calgary is a feeling i haven't experienced since i lived in markham. you need a car to get anywhere here, and i just don't have the same community i had in nelson or toronto. i guess i'm a bit homesick.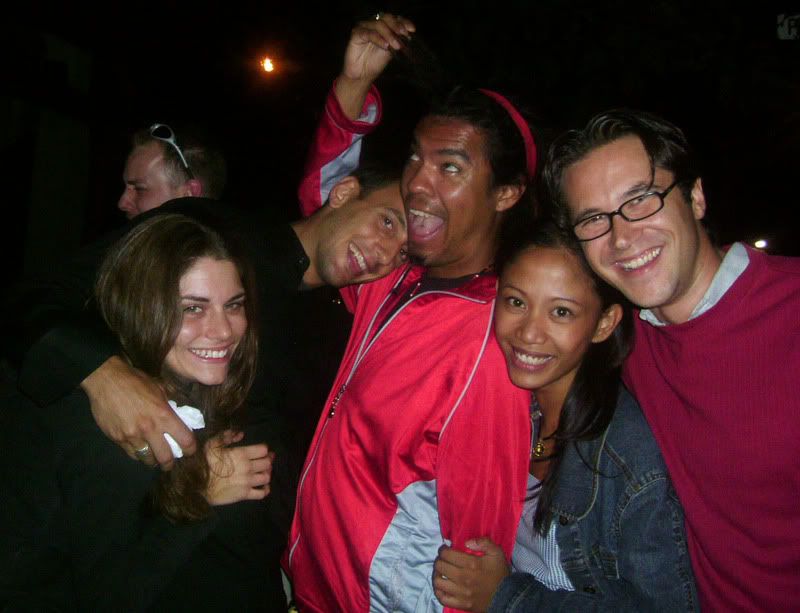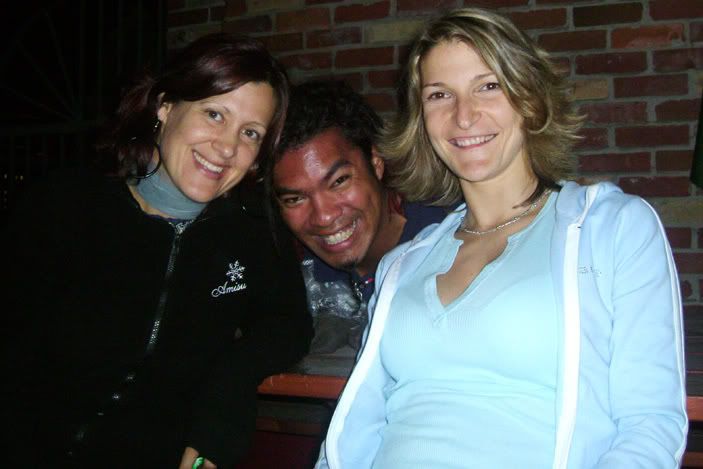 perhaps i'll spend the rest of my evening catchin up on emails and reconnekting with the people i wish i could look in the eye. hooray internet! boo long distances :( i'm also pretty tired from work today. i packed up a cube van full of furniture and moved it to the shop. its such a different experience doing physical labour compared to sitting behind a desk: more body less brain ;) i dont mind it at all, and it works my body, something i've been slacking on lately. after my first day on wednesday at the
boutique furniture store
, i realized that the job was more labour intensive than i thought. so at the end of the day, i asked my boss for a raise and i got it....it was more like me stating the new wage i was willing to work for and he agreed to it. this economy really is booming if you're willing to work labour or retail. finding a career you want is a bit more difficult, so we'll see how long it takes me to land one. it only took me one day of searching to find a job in labour, so i'm pretty optimistic about the career path here. maybe
kiya furniture
needs someone to finish their website. hmmmm...
stoopid cosplay pix of that leloo dallas outfit got me missin the toronto fetish scene. being halloween, the bdsm parties in the big smoke were plentiful and naughty.
northbound leather
had their annual fetish ball called
decadence
on the 21st of october at the docks. the largest fetish event in the world, the nbl fetish ball brings together over 3000 kinky motherfuckers of all ages, orientations, sizes, and
insert fetish here
. master jedi photographer alex d of tribe.ca was there and took some
fab shots
.

is that a cock in your mouth?
that's a good slave *lol*
contrary to popular belief, most fet parties are just people gettin together and dressing up. some people play, most people don't. its a dance club with people in fetish gear, and some play. more cosplay, less bdsm play.
most real
bdsm
play happens at the smaller private parties, and there definitely were many private feasts of flesh happening all over the world thanks to halloween.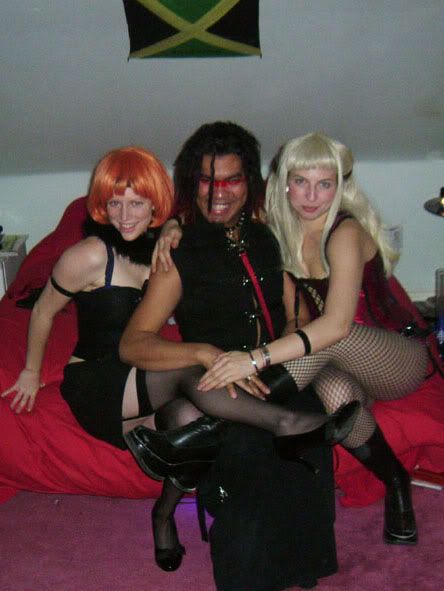 tomorrow night's monthly nbl fetish night has moved venues and there will be no cover. its been a while since i've been in an environment like that. i wish i was there. okay, that's it, no more poor norm bullshit, both figuratively and literally ;)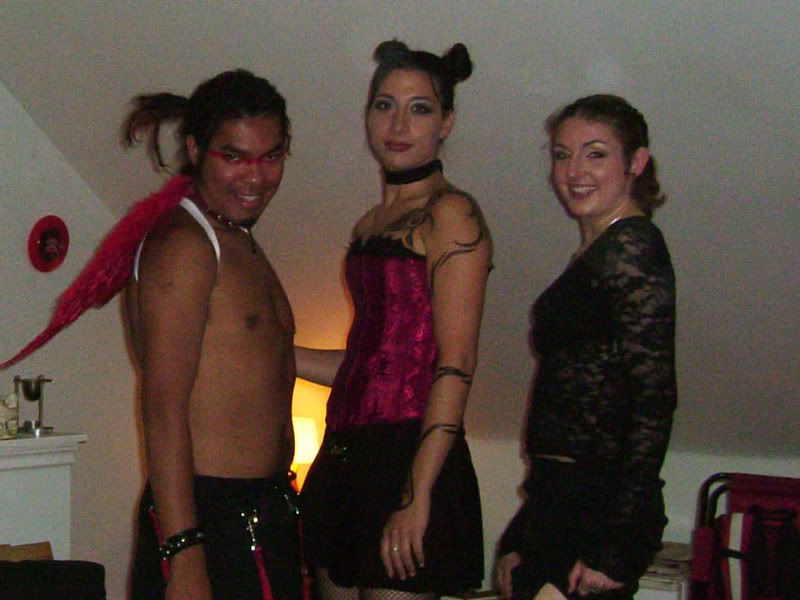 i have the best friends in the universe, and that makes me the richest person in the world. i appreciate having you in my life.
~*...normaste...*~