randnorm thursday event in black rock city 2006



Geek Lab and Geek Soothe
Tuesday – Saturday
Want to solder together pieces of wire, metal, scrapped electronics, and old motherboards? Make "art", jewelry, 'bugs' or just play around. Super cool lab coats given out as prizes. At our OCD station you can wash your hands, count beads, check the over, wash your hands…Hosted by:
Burn the Greek @ Anxious and 7:30
photo by
carlos avila gonzalez

randnorm minda grenade
when I read about the evils of drinking, i gave up reading.
- henny youngman
randnorm pikcha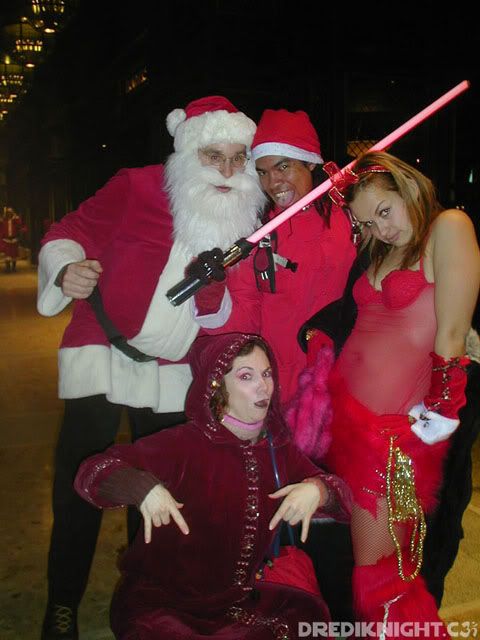 santacon 2005 in the big smoke
randnorm video
poison - talk dirty to me
normdate 7.12.6
comin home from work at the
source
today i took the ctrain and the bus. as i looked around me on the packed bus to edgemont, i was surprised to see more asians (both yellow and brown) than caucasians. in calgary of all places. a bus full of more people who spoke english as a second language than english as their first language. the cspot ain't like it used to be.
once home, i quickly ate dinner and drove to canada olympic park for our thursday night on hill training with
cads
. problem is, because my registration hasn't gone through yet (for whatever reason) and i'm not teaching a registered cads student on friday nights, i wasn't allowed to join the cads group tonight for on hill training:( this made me very sad. it sucks that i'm stuck in the middle of beauracracy that i have no control over. it sucks even more that i wasn't able to ride tonight. i'm going to work on this problem tomorrow night.
i found this old skewl gem in the basement of our shop.
original old skewl black snow mogul monster. no metal edges, just a plastic board with straps for your feet. awesomely dangerous!
my friend steve is visiting from toronto on business, so tuesday night we hooked for some early weeek school night drunkenness.
dinner in kensington at molly malones
our very cute waitress
of course no trip to the cspot on a tuesday night is complete without seeing brokentoyz play at morgans.
hooray glam rock cover bands!
czech da playlist
jump. talk dirty to me. 18 and life. panama. home sweet home. once bitten twice shy. oh man, how can you ont have a good time with a playlist like that?
cuties and and some coppin a feel
$11.50 for a bucket of 4 molson canadian is the recipe for a messy evening...especially when delivered by cute waitresses.
broken toyz + bucketz of boozeahol = broken norm
the cab ride home was a blur. hooray tuesday night shennanigans. it was awesome to see you steve. wednesday at work was a bit tough, but it was worth it to be able to spend an evening with a good friend from home.
~*...normaste...*~